CORPORATE PHOTOGRAPHER
WHAT IS A CORPORATE PHOTOGRAPHER?
---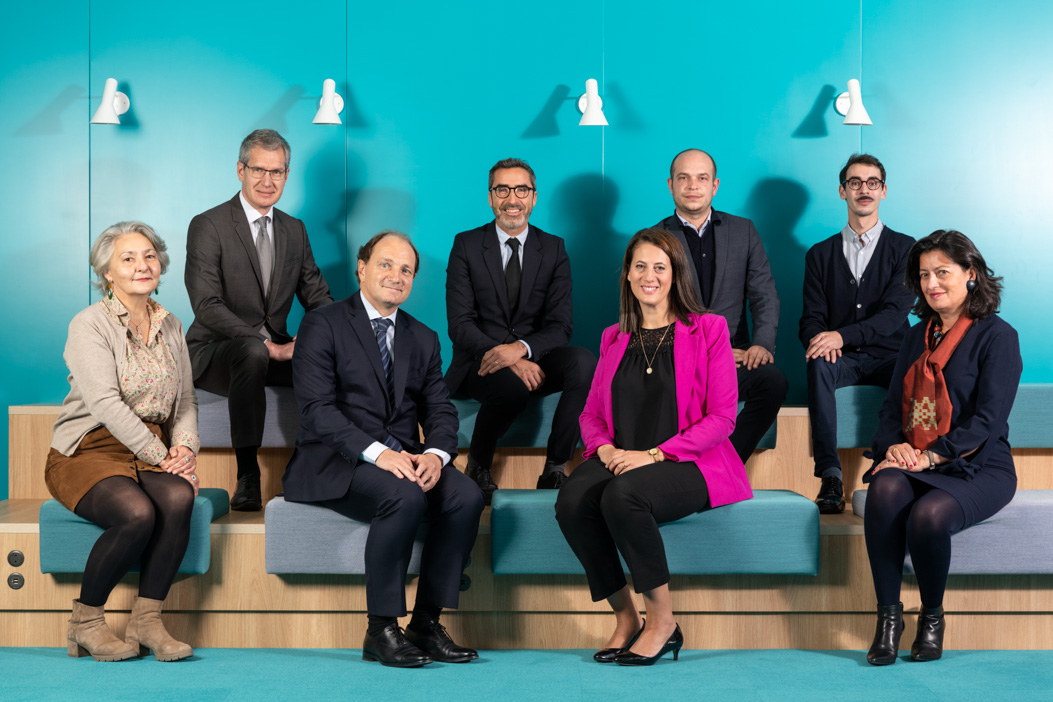 ---
A corporate photographer or company photographer takes your professional portraits of employees or management committee, professional situations to illustrate the activity of your company on your communication media, or for your photos of convention or company seminar. I am the corporate photographer you need. Although the title corporate photographer is the most common, it is also referred to as corporate photographer.
---
HAVE YOUR PROFESSIONAL PORTRAIT TAKEN BY A CORPORATE PHOTOGRAPHER WITHOUT FURTHER DELAY
Invest in yourself, in your brand image
Now is the time for you to stand out from the crowd and become a thought leader. Don't be afraid to hold your head up high and show your face in a professional light to everyone. I'm the corporate photographer who knows what modern portrait photography is all about, and I'm on your side. Let me know what your goal is and I will take the very first step for you in that direction. We will get there together.
Personal branding is an important issue for any entrepreneur, and a professional corporate photo plays an essential role. Even if what you do is not particularly "public" or "glamorous", your portrayal will influence how others perceive you and your business. It 100% invariably affects their decision to invest in you and your work. People will naturally want to work with you, it will attract the right audience and make them trust you because of what they see.
---
USE MY QUOTE SIMULATOR TO GET AN IMMEDIATE PRICE ACCORDING TO YOUR NEEDS WITHOUT WASTING TIME:
---
STEP-BY-STEP GUIDE FOR THE PREPARATION OF THE CORPORATE PHOTO SHOOT WITH YOUR CORPORATE PHOTOGRAPHER
SCHEDULE OF CORPORATE PHOTO SHOOTS
After contacting me by filling out my contact form or by entering your information in the price calculator, I will call you back immediately to agree on the details. It is always better to plan the corporate photo session in advance, at least 1 to 2 weeks before, I recommend you to select examples of corporate photos you like on my website, so I can better understand your ideas and preferences.
MAKE-UP AND HAIRDRESSING SERVICES
I always bring a lint roller, so I can make sure you look perfect in the pictures. I do not provide full makeup/hair services for corporate photo shoots and suggest that everyone be prepared. If you need it, please contact me so that I can organize everything for you, offering you a selection of partners who offer makeup and hair services.
OUTFITS FOR THE PORTRAIT SESSION RECOMMENDED BY YOUR CORPORATE PHOTOGRAPHER
Please make sure clothes are ironed and clean, try on new clothes before the photo shoot date, as a corporate photographer I do not recommend wearing loose and bulky clothing. Avoid clothing with alphanumeric markings. Make a final decision on your employees' attire before the shoot date, pay attention to details such as company branded accessories, tie, etc.
BACKGROUND COLOR
If you already have a certain style of corporate photo on your website and would like to reproduce it, please let me know so I can prepare/bring in all the materials. On the other hand, if you are not quite sure what background/style of portraits you want to use, you can always browse my website or ask me and I will guide you and help you make the final decision. As a corporate photographer, I am also here to accompany you.
REMINDER
Please send a reminder to your team members and ask them to prepare and sleep well before the shoot to avoid signs of fatigue if they want to get good corporate portrait photos.
ARRIVAL TIME
As a corporate photographer, I always come in at least 30 minutes before the photo shoot to make sure we are all ready and willing to leave on time to get everyone out the door. I also make sure that I have the necessary elements to access the secured buildings.
SMALL PORTABLE EQUIPMENT
I use modern equipment and will only come with a backpack and a regular suitcase with wheels, so I won't need an elevator or special access for bulky equipment. Being a corporate photographer involves a lot of travel, and it is necessary to travel light, and that the luggage can be easily transported.
CHOICE OF LOCATION IN YOUR PREMISES
Prepare a place in your office for the corporate photo session. Don't worry about natural lighting, as I bring my own strobe/artificial light. I don't need much space, I can even install it in a hallway. On the other hand, it is always better to have an allocated space, like a conference room, it will be more comfortable for your team members, so they can feel more relaxed during the corporate photo shoot.
TEST PHOTO
I will first do a series of test shots before starting the actual shooting to make sure everything looks exactly as agreed. Being a corporate photographer implies to answer precisely to the order.
FINAL SELECTION OF PHOTOS
I always bring a computer to all of our photo shoots, connect the camera and review the photos in real time to make sure you have the corporate photo you like and we can mark it for editing.
PHOTO EDITING PROCESS
My retouching services include adjustments to skin texture, removal of blemishes, adding shine to teeth, hair editing, outfit adjustments, body sculpting (on demand), background corrections and anything else you'd like me to do, as you can see, the work of a corporate photographer doesn't stop at the shoot, there's a lot of post-processing to do to get the look right. If you plan to use these photos for your corporate website, I can even work directly with your web designer to ensure that all requirements are met in terms of file size, resolution, cropping, dimensions and extensions, etc.
ADDITIONAL OPTIONS
I can always provide additional options, such as spontaneous and group photos, which you can use as marketing materials. Let me know if anything else is needed to display the corporate photographer rate.
TURNAROUND TIME AND DELIVERY OF PHOTOS
My normal turnaround time is usually 7-10 days as a corporate photographer which is usually faster than as a wedding photographer. But I can do it faster if you have a specific deadline. I will send you a link to download all the digital files.
MY REFERENCES / MY CUSTOMERS / THEY TRUST ME
---
---

---

---